Huh? Wat komen kamerplanten hier nu doen op een website rond technologie?
Mijn vriendin heeft de groene vingers in huis, zij houdt haar liever ver af van al die technologie. Maar als techneut kan ik het toch niet laten om haar passie te verbinden met mijn server, uh, nee, met mijn passie.
Er bestaan kleine sensoren die je in een bloempot kan stoppen, en die met de regelmaat van de klok de waarden van je bloempot doorstuurt. Zo weet je direct of je plant niet te warm staat, of hij dringend water nodig heeft, misschien wat extra voeding kan gebruiken…
Daaraan gelinkt kan je natuurlijk de nodige meldingen uitsturen. Zo kan je een waarschuwing krijgen als je plantje al zo'n week aan de dorstig kant is.
Op de foto hieronder zie je zo'n sensor, en zijn waarden…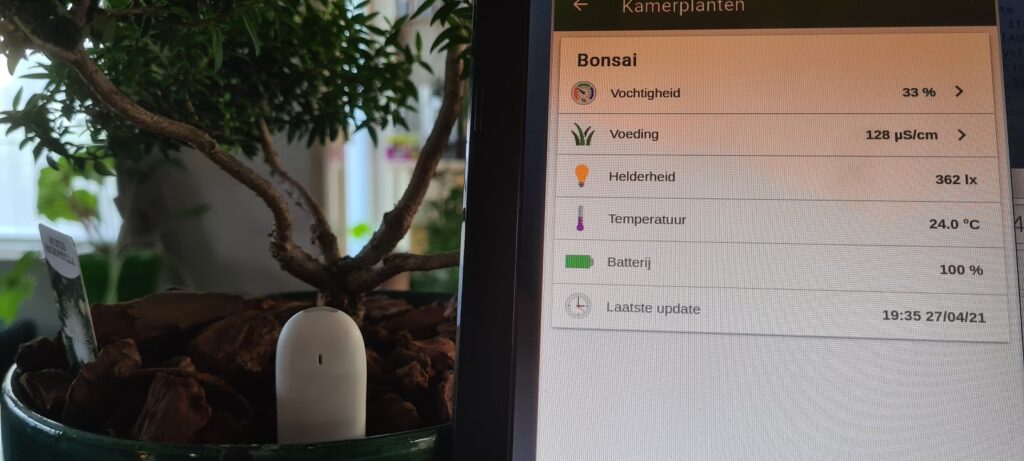 Dus geen excuses meer voor dorre planten in huis.