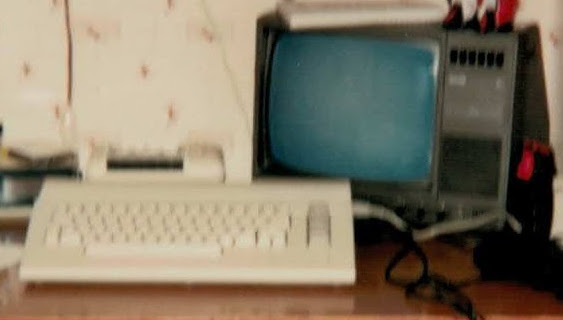 Al meer dan 25 jaar voltijds actief in de IT-wereld. Begonnen bij de kleine computerboer, vervolgens naar de KMO's, en dan als netwerk engineer en serverspecialist aan de slag. Tussendoor nog wat vrijwilligerswerk als webmaster om hen te ondersteunen, en zelfstandig in bijberoep voor uw technologische noden. Enfin, al eventjes bezig met IT dus. Ik begin me langzaam zo'n computergoeroe te voelen, als ik terugdenk aan mijn eerste computertje, de zalige Commodore64, ohhh, nostalgie.
Software
Voor al uw computerproblemen kan u gerust terecht bij mij. Gaat dit over een instellingen die u niet vindt, tot uw serverpark beheren? Of wil u gewoon bijblijven en van tijd tot tijd es een workshop bijwonen? Waar mogelijk, probeer ik de problemen op afstand op te lossen. Dat bespaart direct wat in tijd en verplaatsing.
Contacteer me vrijblijvend met uw vraag.
Hardware
Ook voor de aankoop van all uw hardware kan u bij mij terecht. Ben ik de goedkoopste? Nee. Ik ben dan ook geen bol.com of coolblue of zo. Waar je wel van op aan kan, is dat ik u persoonlijk zal helpen met uw keuze, de installatie, de service na verkoop. Ik neem zelf quasi niks van winstmarge op producten, ik heb namelijk geen zin om te concurreren met allerlei websites en zo. Kan je extra korting krijgen? Nee! Ik mag namelijk niet met verlies verkopen van vadertje staat. Mijn winst ligt in de service op lange termijn met jou als klant. Ik ben niet voor de snelle winst, ik ben niet de gladde verkoper. Maar jouw trouwe partner in alles rond technologie.
Dus bent u op zoek achter een nieuwe computer of laptop, een degelijke WIFI netwerk, een server, A0-plotter, een 3D-printer, een tekentablet… Neem gerust contact op. En ik kijk samen met u wat de beste prijs/kwaliteit is van het moment.
Alle hardware wordt sowieso eerst door mij uitgepakt, nagekeken en getest. Zo hoef jij bij levering maar 1 ding te doen, ervan genieten…
Sfeerbeelden